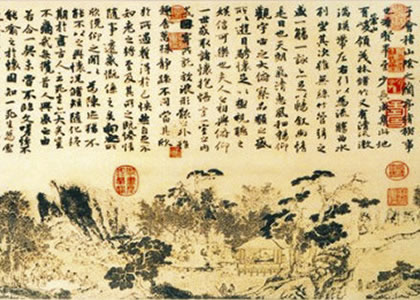 Orchid Pavilion Euphonies
Shen Yun Symphony Orchestra's Scholars of the Orchid Pavilion is a musical tribute to one of the greatest works of Chinese calligraphy.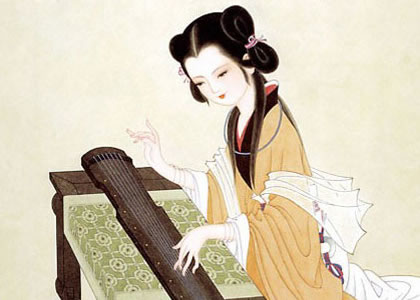 Mythistory Makes Music
How did Chinese music begin?
An ancient legend says it
happened like this…
Unforgettable Taiwan
Violist Chani Tu recounts Symphony Orchestra's recent adventures in typhoon-season Taiwan.
| | | |
| --- | --- | --- |
| | Years of training and months of preparation culminating in the minutes of a lifetime… For this international competition, Shen Yun's star dancers are going all out with the ultimate in technique, flexibility, and creativity. What does it take to bite the medal at a classical Chinese dance competition? | |
YOU ASKED:

Are classical Chinese dancers gymnasts?
On the contrary…
You could even say gymnasts learned moves from classical Chinese dance. How? As classical Chinese dance developed over thousands of years, flipping and tumbling techniques—like those you see in Olympic gymnastics—became a major component of classical Chinese dance training.
In the 1970's, Chinese gymnasts showcased these high-level flips at international competitions, introducing them to the world. In time, different forms of performing arts adopted techniques and flips from classical Chinese dance.
So when you see these moves on stage, remember, they're not gymnastics or acrobatics but classical Chinese dance.
Coming Up:
In the coming months before their new production takes the stage,
what big news do the dancers have for Shen Yun 2017? Find out next month!