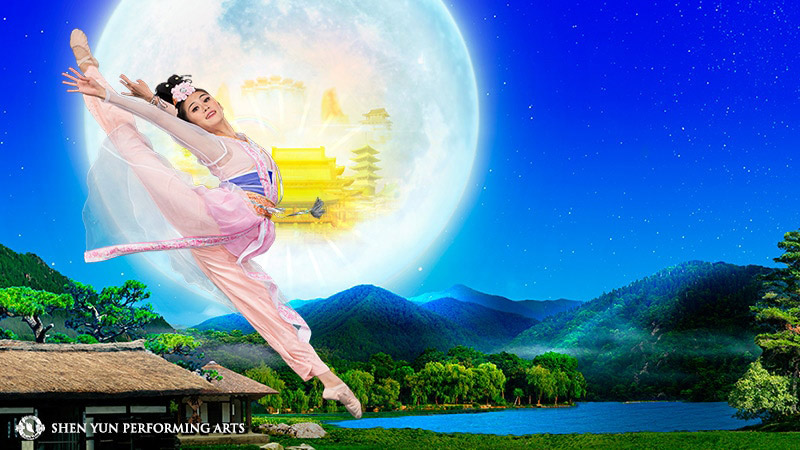 Star Survey — Most Memorable Character
Who are those smiling faces? What are the stories behind those leaps and aerials? Where does their inspiration come from, and what are their hopes and dreams?
Let's get to know your favorite Shen Yun artists! We asked some of our principal performers what was the most memorable character they've portrayed and why. Here's what they said…
Angelia Wang
Principal Dancer, Shen Yun New York Company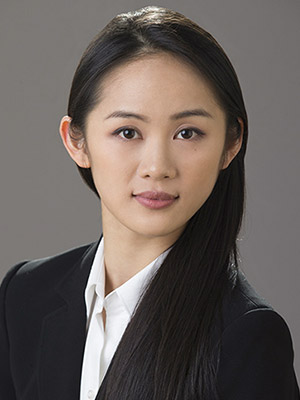 AW: The Lady of the Moon in 2016. Earlier in my career I played the female warrior Mu Guiying. At the time, I researched and studied this historical figure a lot, but when I danced her I didn't feel like I really was her. I was able to portray all the emotions and moves with precision, but it remained at the level of technique. After an entire season of dancing that part, I learned a lesson: if you want to play a character well, you have to become the character yourself.
Acting doesn't come naturally to me, and the Lady of the Moon I played last season required a lot of acting! As I again spent many hours practicing and researching, I searched for a thorough impression of her, including her emotional world, so I could base my acting on that kind of connection. And then, when I finally got to perform the role on stage and see how the audience reacted, I was truly delighted.
For me this is the most memorable character I portrayed because I finally became the character myself. After all the hard work, I could experience this woman inside my heart. Through this dance, I also learned a new way of expressing myself, my own emotions and feelings, and I learned how to connect with the audience at a whole new level.
Danny Li
Principal Dancer, Shen Yun New York Company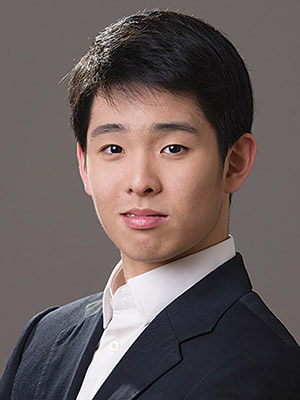 DL: In Monks and the Red Guards (2016), I was one of the Red Guards who tries to destroy a temple during China's Cultural Revolution. This was my first time performing an antagonist, and my first time acting all crazy and foolish on stage. Our story dances have showcased bandits, evil dragons—all types of villains. I was never given any of those roles… maybe it's because I look too innocent. Anyway, I was chosen to be a Red Guard who kicks and punches Buddhist monks while trying to take down the temple.
This character is memorable not because of his brutality, but because of the reminder he serves. He reminds me of the importance of reviving traditional culture. China today, still under a communist regime, is completely counter traditional culture. So every time I performed as a Red Guard, I thought about people in China today who are belittling their own traditional culture just like they were during the Cultural Revolution. This motivates me to do my very best every show, because I think it's so important for us today to respect and know about this 5,000-year-old culture.
Melody Qin
Principal Dancer, Shen Yun New York Company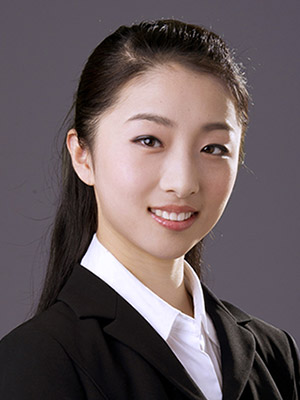 MQ: The most memorable character for me would be the Skeleton Demon in 2015's Journey to the West-inspired story dance. When I was first assigned the role, I was very excited, but also very hesitant. I was excited because besides all the acting and dance techniques, there was a special technique known as "face-changing" that I needed to learn. This really sparked my interest, because "face-changing" is the most famous and difficult technique in Sichuan Opera. It's also a trade secret only passed down from master to disciple, and never revealed to the public, or even to other performers.
At the same time, I was afraid I couldn't act out her evilness properly. But through the process of preparing this character and working with the choreographer, I came to see how a good performer should be able to take on any kind of role. If you can portray the antagonist well and create a huge contrast with the protagonist, you'll help accentuate that character's goodness even more. Ironically, playing this demon also helped me improve my own portrayal of positive characters, too.
Xinghao Che
Principal Dancer, Shen Yun Touring Company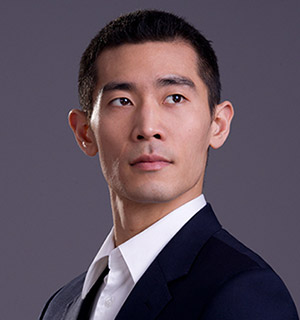 XC: The elderly gentleman from The Steadfast Heart (2016). Dancing that role gave me the inspiration to not give up for what is right, and strive forward despite any hardships along the way.
Jaling Chen
Principal Dancer, Shen Yun New York Company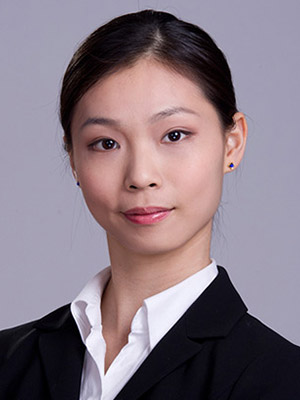 JC: It would have to be Lady Lin from Forced onto Mount Liang (2015). It was my first duet and also my first main character. When learning this role, I learned many new things, like how to travel across the stage in large graceful strides and how to not crush your partner's foot during a dismount. There were three lifts throughout the dance. Everyday, I practiced by pushing myself onto the barre to find the feeling of being lifted into the air. I also had to strengthen my back to better maintain the posture.
I remember clearly that my best performance was the second-to-last show of that season. It really felt like I had become that person in that scene. As the old Chinese saying goes: "Life is like a play, and plays are like life" (人生如戲,戲如人生, rén shēng rú xì, xì rú rén shēng).
Alvin Song
Principal Dancer, Shen Yun International Company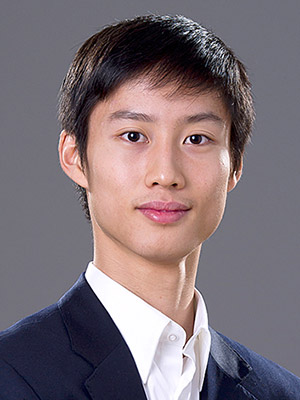 AS: I've performed 908 shows with Shen Yun since my debut in 2008. The most memorable character I portrayed would have to be the Falun Dafa practitioner in The Power of Compassion (2015). During the rehearsal season, I also had the privilege of helping Mr. Yung-Chia Chen with choreographing this piece.
This dance was inspired by true events. It tells the story of a young man on the run from religious persecution. He manages to escape his pursuers, but when he looks back and sees one of them falling and breaking his leg, he turns back to help. This was my most memorable character because no matter where we performed, people were so touched. It really showed me how dance and music are universal languages with no borders.
What should we ask the performers in our next Star Survey? Leave a comment and let us know! Plus, don't miss seeing them in Shen Yun 2017. Find your city here.