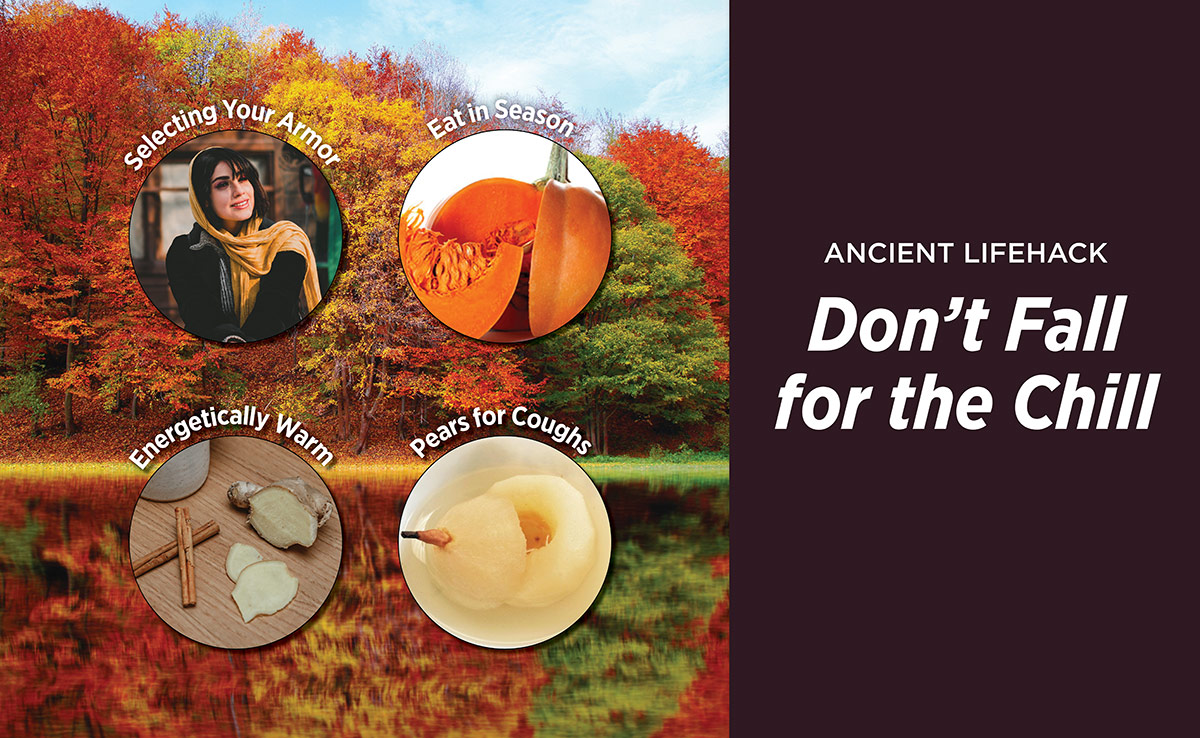 Ancient Lifehack: Don't Fall for the Chill
The Ancient Lifehack series draws upon the wisdom of 5,000 years of Chinese civilization for inspiration and ideas we can apply today.
According to ancient Chinese philosophy, everything in the universe can be categorized into two polar opposites of yin and yang. Yin is cold and yang is hot, but the two constantly interplay. We see this in the seasons as well. Summer is hot, while winter is cold. Autumn, on the other hand, is somewhere in between; it's a transition from hot to cold.
This is a little different concept from saying fall is cooler than summer and warmer than winter. Autumn is the struggle of summer resisting its inevitable decline, and winter trying to muster its strength to take over. That's why during this time of year it's not simply getting cooler—some days are as warm as summer, then we suddenly have a day that feels like winter, then back to a warm day again. Our bodies are affected by this struggle as well. Summer is calling to us to come out and play, while winter wants us to hibernate.
Here, therefore, are four Ancient Lifehacks for fall:
1. Selecting Your Armor
On a warm fall day, we have the tendency put on our shorts and run out to play just like in summer. The problem with this is that it is not summer, it is simply that summer is stronger than winter that day. The cold energies of winter are actually lurking just beneath the surface. This makes us more susceptible to sore throats, colds and other preventable imbalances that can happen during this summer-winter battle.
To enter any battleground we need to put on the right armor and have proper supplies. First things first: dress appropriately. Even on a warm autumn day, we still want to keep the shorts in the closet. We can wear light pants and long-sleeved shirts. At the same time, we should have a light jacket ready, and our secret armor: the scarf. The neck is said to be an entry point into the body for external pathogens, so we want to protect the neck with a scarf or hoodie when we go out, even if it's a slightly warmer autumn day.
The lung is the organ of autumn. It is unique in that the process of breathing causes it to directly connect to the outside world. Autumn is also a season of dryness, which can agitate the lungs. Because of this, we must be extra careful when going outside and breathing in autumn air.
2. Eat in Season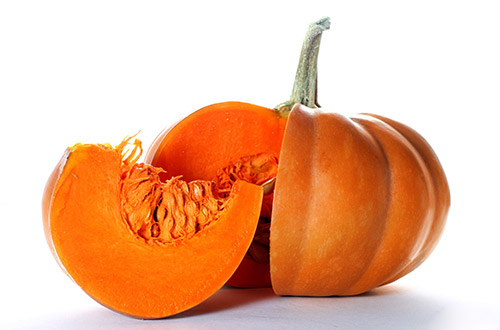 Like the autumn harvest, our body needs to collect nutrients to stay strong during the coldness of winter. The foods we eat in fall should also provide us strength to fend off external pathogens. The easiest rule of thumb is to eat foods that are in season at the time. Pumpkins and squash are great autumn foods.
3. Energetically Warm Foods
In autumn we want to eat energetically warmer foods. By "energetically," we mean the properties of foods. For example: ginger, garlic, and cinnamon are energetically warm foods and create warmth in the body. These are great to add to dishes in autumn. Root vegetables like carrots and radishes and warm meats like beef and lamb are also great during fall. The foods should be cooked and eaten warm.
4. Pears for Coughs
Steamed pear is also a good fall food. The core of a pear is cut out, and honey is poured inside. It is then steamed. The pear can be eaten, and you can drink the water used to steam the pear. Since autumn is a dry season, this is good for soothing the throat, or for just strengthening the lungs.
By following these few simple tips, we can have a more enjoyable autumn and hopefully avoid coughs and sore throats. At the same time, our bodies will be amply prepared to endure the coldness of winter.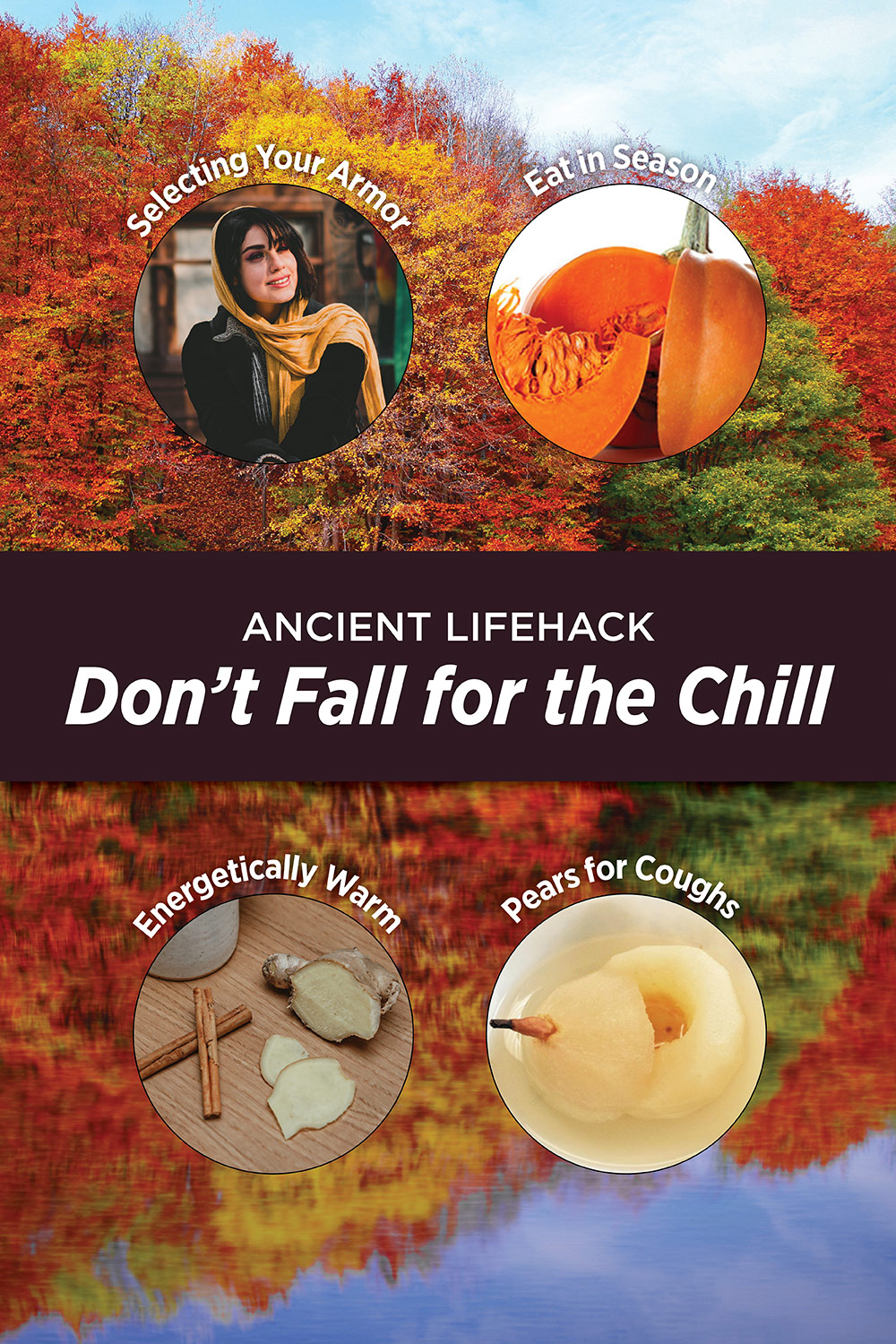 This story has not been subject to the approval of Shen Yun Performing Arts. These opinions are presented for general interest, not as medical guidelines.

Jared Madsen
Master of Ceremonies